MMG-AR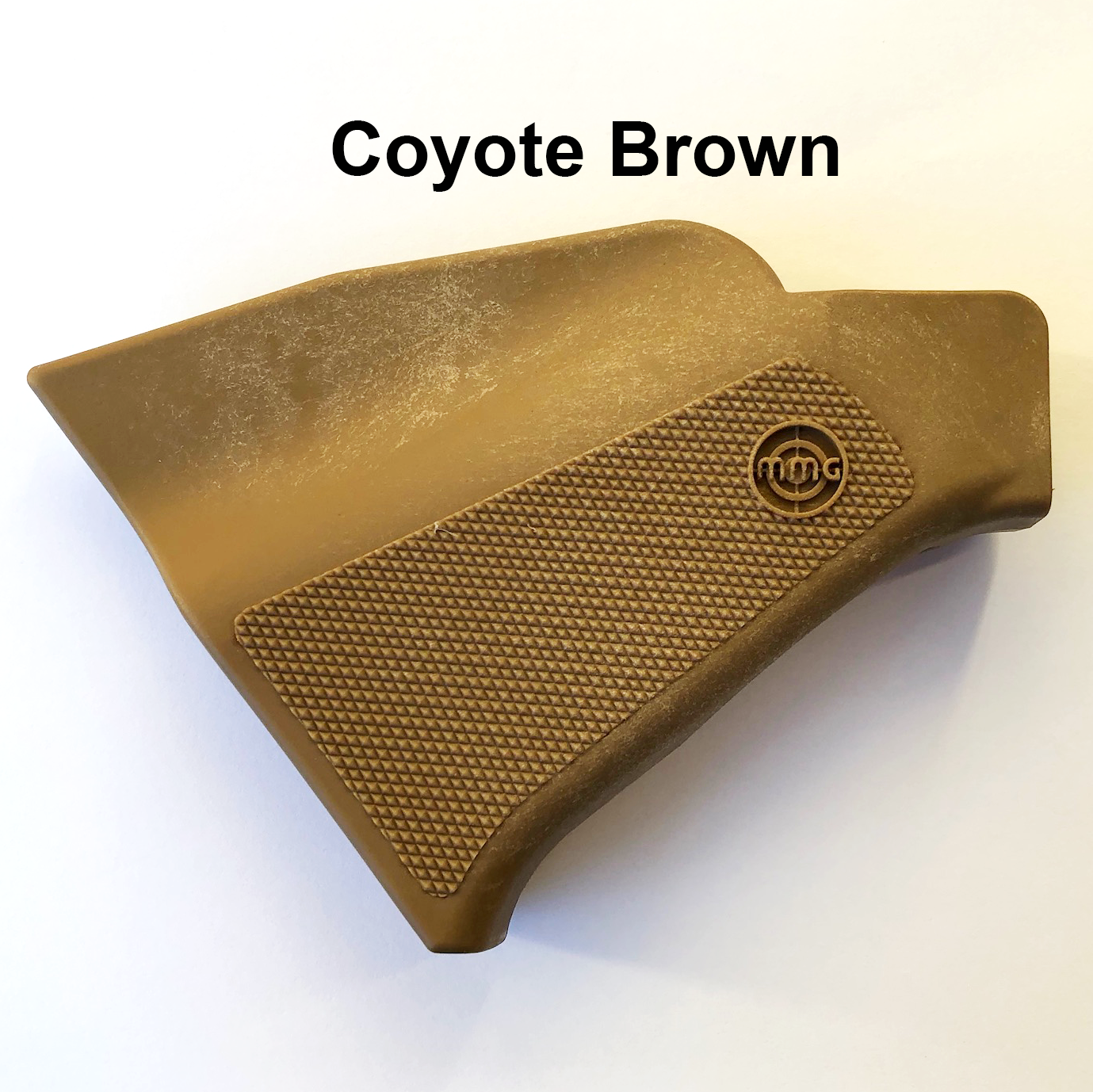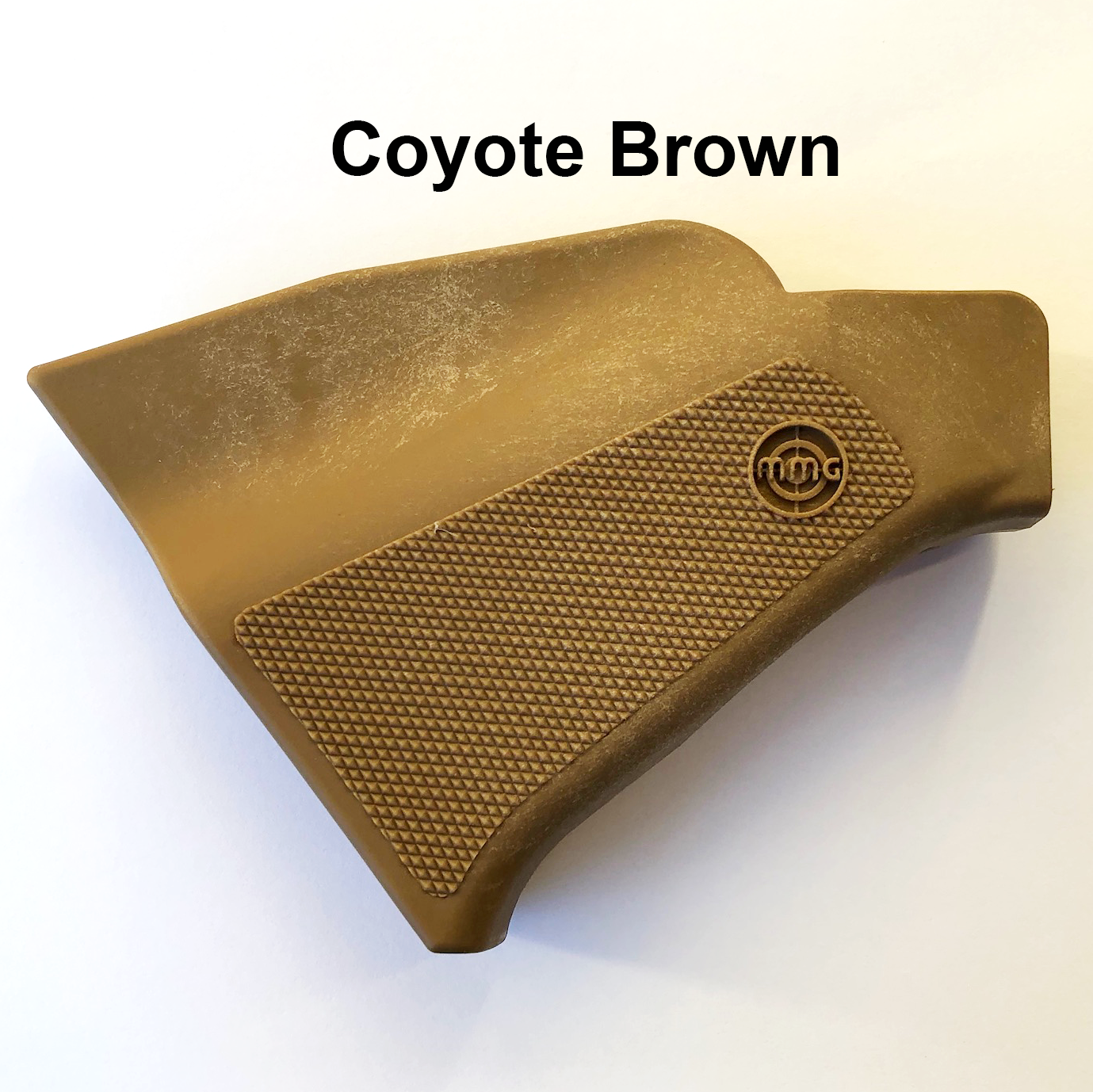 sale
MMG-AR
No Sales Tax & Low Shipping Costs!!!
Replaces the pistol grip on an "off list" AR-15 with an A2-type, non-adjustable buttstock meet the requirements of California Penal Code 12276.1(a)(1)(A). Gives the rifle a "sporter" look and feel. Rounded edges and aggressive surface texturing give your hand a comfortable yet secure grasp. Uses existing grip screw.
Made in the USA
Contact MonsterMan Grips for returns or product dissatisfaction.
SPECS: Molded polymer, black. 61⁄8" (15.6cm) long, 11⁄8" (2.9cm) wide, 45⁄32" (10.6cm) high. 4.6 oz. (130g) wt. Fits AR-15 with an A2 buttstock installed. Laws and regulations can change at any time; the user is responsible for making sure his rifle stays compliant.